Rocky Mountain Insurance Information Association sponsors and participates in many informative and fun activities throughout the year, such as symposiums, events, meetings and activities relating to insurance. If you have an event you want to post on our website, or wish to be notified about RMIIA events, contact us.
Click here for our calendar of upcoming events and CE opportunities!
Sign Up NOW for Insurance Day at the Colorado Capitol!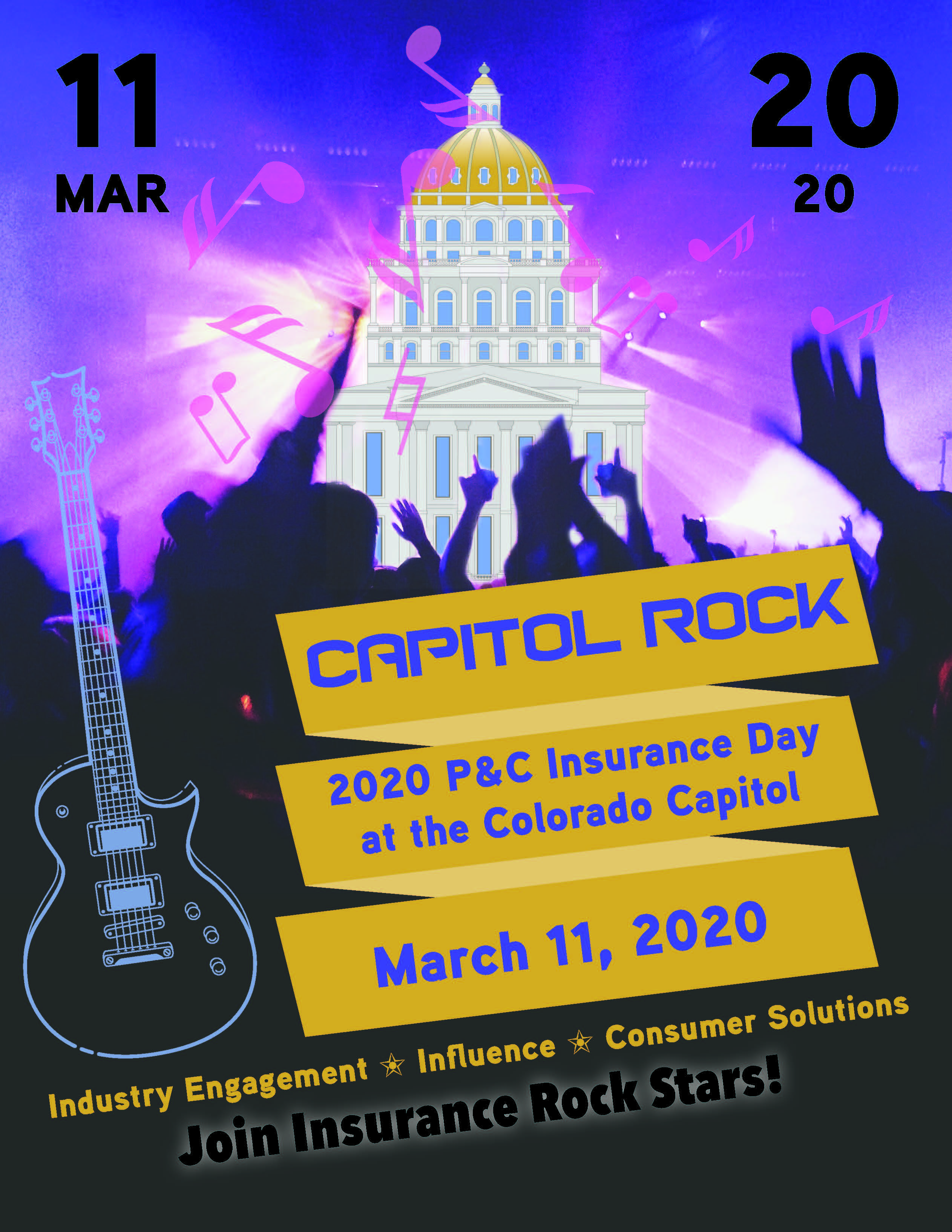 Utah: Click here for Utah producer licensing and CE course information.
Wyoming: Click here for Wyoming producer licensing and CE course information.
New Mexico: Click here for the New Mexico Office of Insurance Superintendent.
Other Opportunities:
Enterprise Rent-a-Car
Enterprise Rent-A-Car is an ongoing American success story. Our guiding principles, and humble beginning, revolve around personal honesty and integrity. We believe in strengthening our communities one neighborhood at a time, serving our customers as if they were our family, and rewarding hard work. These things are as true today as they were when we were founded in 1957. Today, our massive network means Enterprise is the largest transportation solutions provider. We offer car, truck and motorcycle rentals, as well as car sharing and car sales. We're in over 30 countries with more than 7,200 locations. What does this mean to our customers? We're there when you need us.
Caliber Collision Centers
Caliber Collision offers continuing education to insurance agents and their teams. At this time we do not have any courses scheduled, but please check back for a schedule of available courses. Please contact Michelle Mossberger with any questions at michelle.mossberger@calibercollision.com or 303-704-7150.
Colorado CPCU Society Chapter
Continuing Education Credit is frequently included with the Chapter's monthly luncheon meetings. If you are in need of an instructor-led Institutes' course, check out our Insurance Education Program Schedule too. For most of our class offerings, you can earn up to 2 hours of CE for Colorado or Wyoming. A few of our courses are approved for Texas CE. Our courses are offered in the Denver Metro and Colorado Springs areas. To check out our monthly meeting schedule and CE opportunities or to check out our Insurance Education Schedule please click on our website at: http://colorado.cpcusociety.org.
You can also check out our current education class offerings or register for one of our classes at 123signup by clicking this link: https://www.123signup.com/calendar?Org=ColoradoCPCU
Eberl Claims Service
From the Eberl Learning Center, you will be able to register for upcoming classes and certifications, order study guides and other publications, and take online training/classes. You will also be able to see/track any classes or certifications that you are registered for and view details about the classes. Click here for more information.
Trusted Choice Colorado (TCCO)
TCCO offers career building designation programs. One or more of these programs may be just the boost you're looking for, and each one has been approved for Colorado Continuing Education credit! Click here for a schedule of upcoming events.
Rimkus Consulting Group, Inc.
Rimkus offers to its clients more than 100 continuing education seminars on a wide range of topics, and we add more topics all the time. These seminars are presented generally at no cost and typically in your office or another convenient forum. Contact us if you are interested in using this valuable and convenient educational opportunity. Click here to view a list of currently available seminars.
University of Colorado Denver
The new Risk Management and Insurance Program at the University of Colorado Denver will be offering two new courses for its students: Introduction to Risk Management and Legal and Ethical Implications of Risk. The CO DOI has approved each of these courses for 21 continuing education learning credits (including up to 6 ethics credits) for professionals from the insurance industry. These courses are now open to interested individuals already holding undergraduate degrees and having appropriate professional experience! Click here for information.